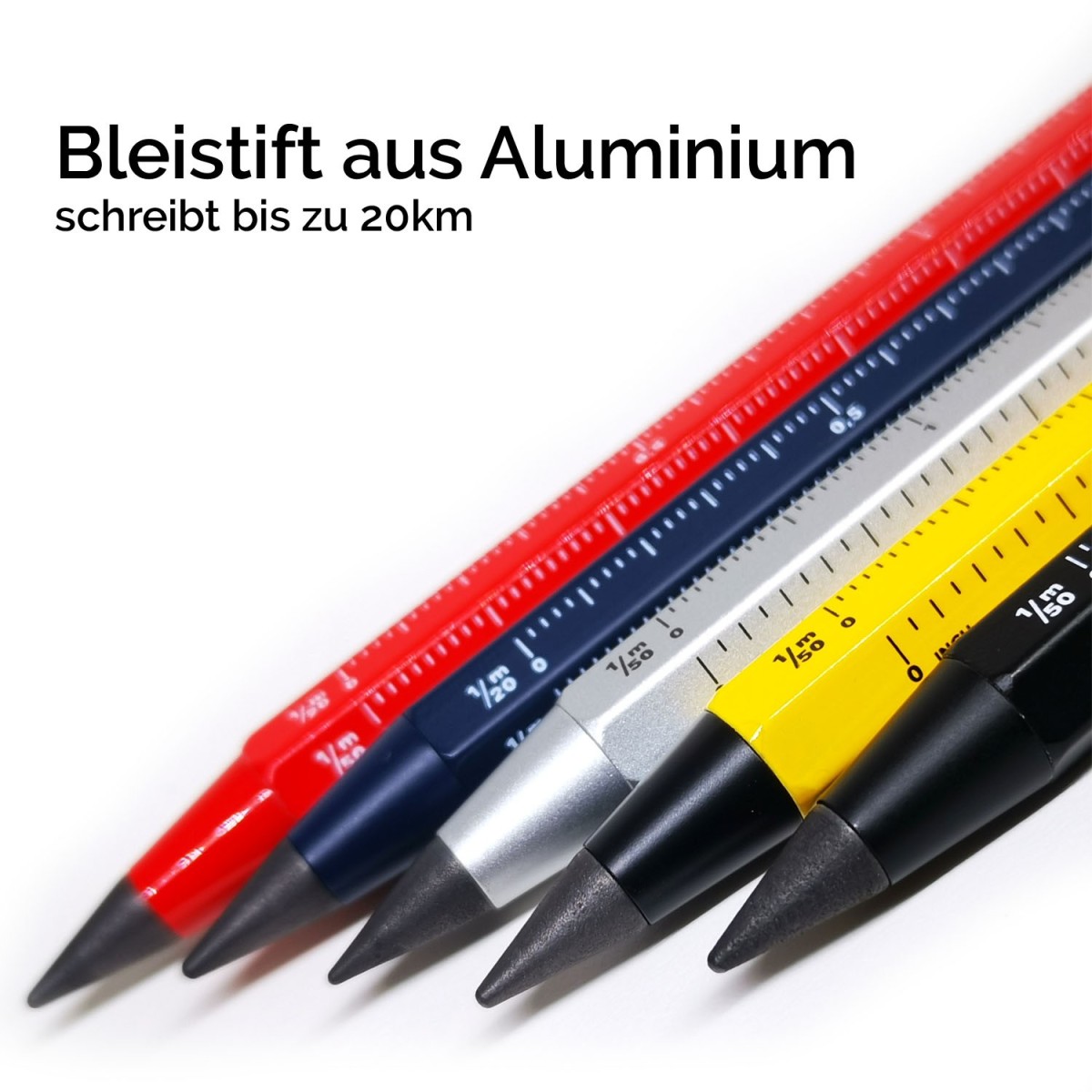  
Solid aluminium pencil with laser engraving.
Solid aluminium with almost endless lead.
Ideal promotional gift for artists, draughtsmen or architects to make sketches.
Dimensions: 147x10x10mm / 16g.
Advertising engraving max: 3x45mm
Promotional solid aluminium pencil with 4 scales
The erasable lead lasts up to 20km and can then be replaced at any time.

The soft HB lead lasts for approx. 20km, is then replaceable and of course erasable.
This promotional pencil is made of solid aluminium and weighs 16 g. It is pleasantly heavy in the hand.
    Centimetre 1:1
Colours: black / yellow / silver / red / orange / blue

The Construcktion Endless will inspire you. A sustainable, high-quality promotional gift.

* Price example per piece with the following configuration:
100 pieces with laser engraving without VAT, free delivery