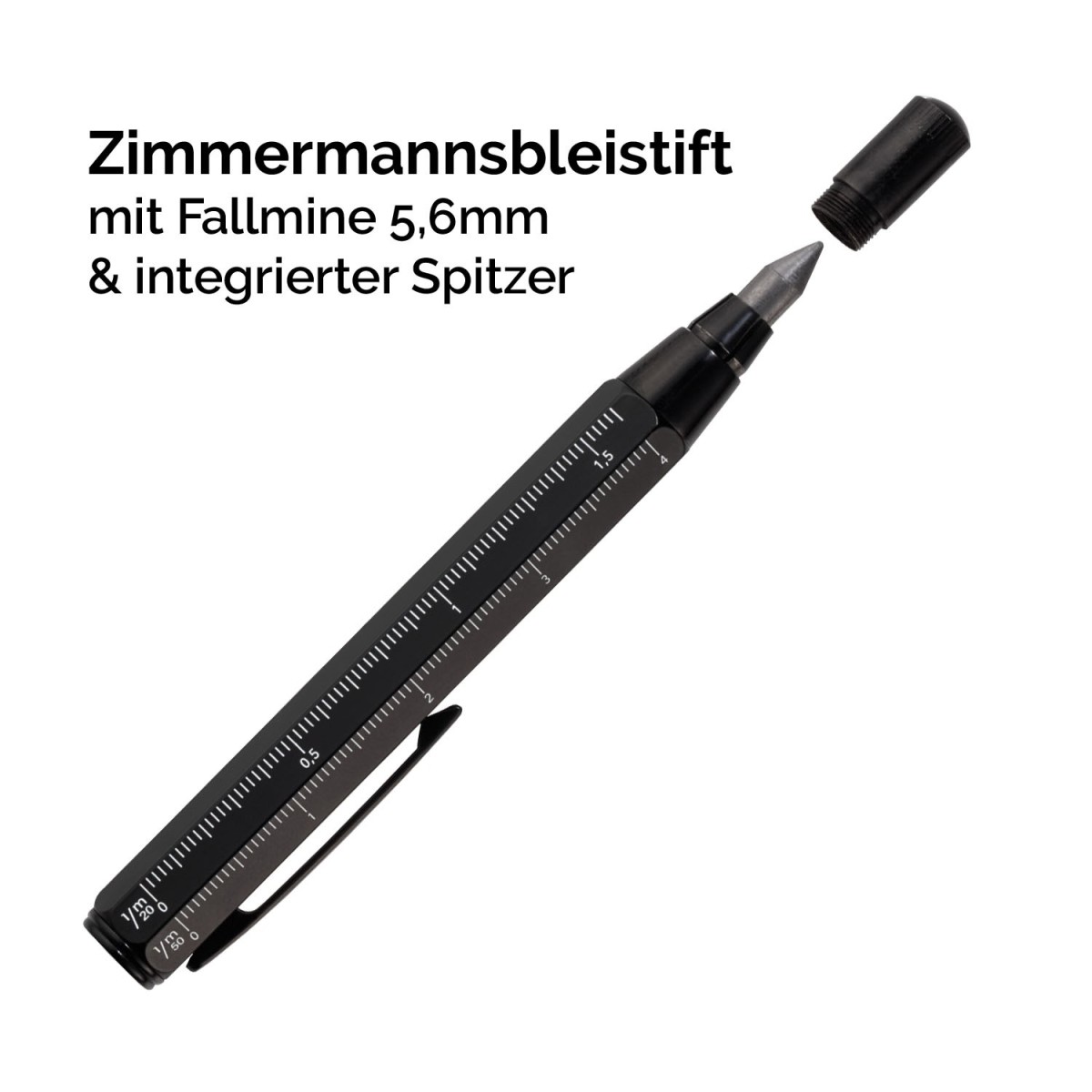  
Carpenter's pencil 5.6mm
with laser engraving
Dimensions: 122x13x15mm / 48g.
Advertising space: 30x4mm

A tool - not a toy. At home on the building site!
The Construcktion carpenter pencil is not just for show! It's great to work with.

It is the perfect promotional gift for tradesmen, concrete workers, steel workers and carpenters.

Made from solid brass, this pencil feels massive in the hand.
The 5.6mm HB clutch pencil lead ensures powerful sketches even on concrete, wood or stone.
The integrated sharpener is extremely useful for outdoor use.

The promotional pencil has easy-to-read scales.
    Centimetre 1:1
    Inch
    1:20m
    1:50m
colours:
Replacement refills available at any time.