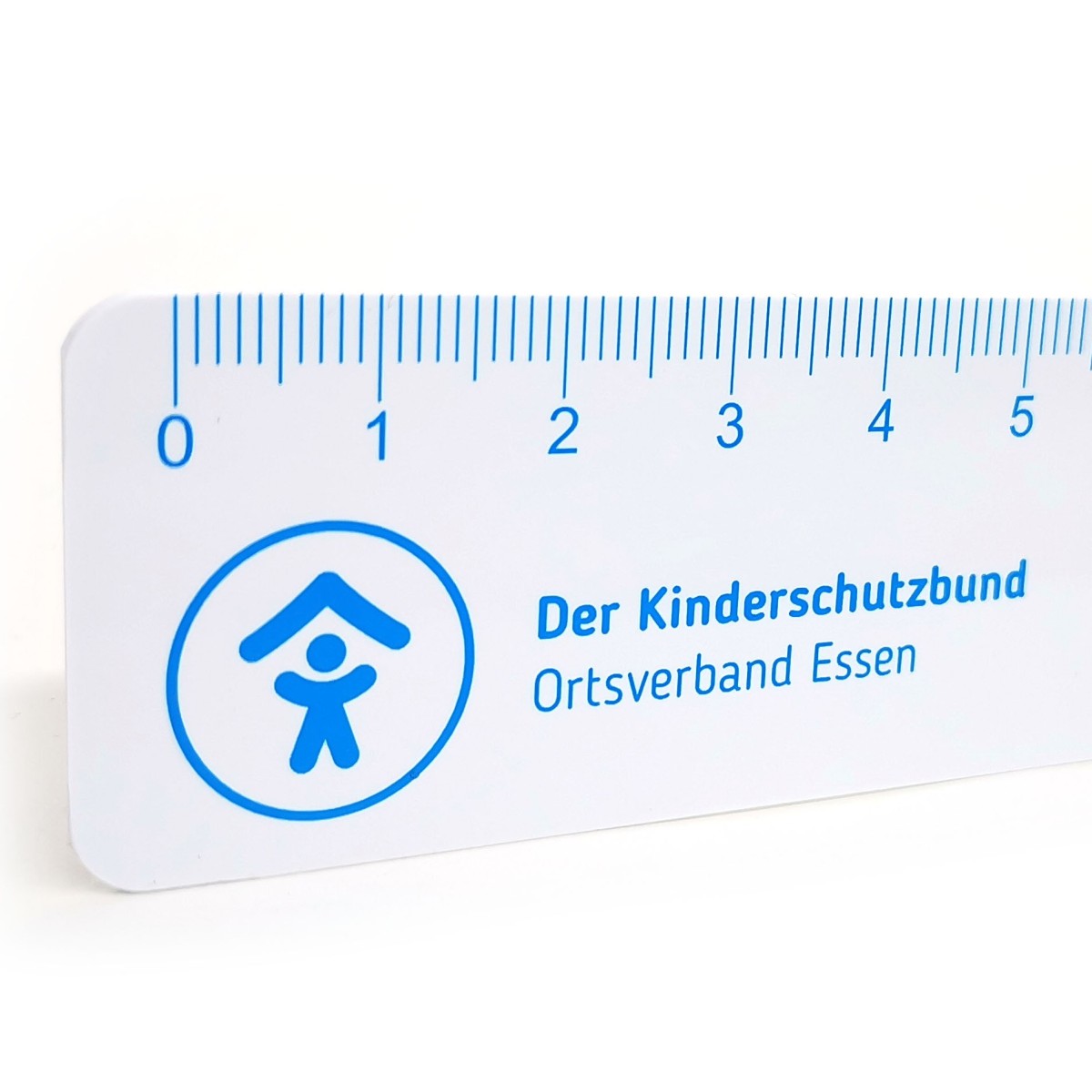  
flat advertising rulers made of plastic
An unusual promotional gift for the professionals
Choose from the following materials
Rigid PVC suitable for screen printing or UV offset printing for large quantities
Polystyrene white matt - suitable for digital printing
Polycarbonate transparent - for rulers with transparent elements
According to your wishes! In many sizes.

In many different plastics - also biodegradable.
Lengths: from 11 - 99,3cm in individual desired width.
Flat plastic ruler with precise printed scales.
Can be printed on the edge for all conceivable areas of application.
Check price & availability
Lengths
widths
thicknesses

11cm
16cm
21cm
31cm
41cm
64cm
99cm

3cm
4cm
5cm
individual





0,5mm
1,0mm
1,5mm
2,0mm
3,0mm



Good & Cheap - the inexpensive entry into the world of long-lasting promotional gifts. 
Printed with your logo or advertising motif on the edge.

They are the most popular and cheapest representatives of their kind. The rulers listed here are so popular because they guarantee a favourable price, durability and a good quality of workmanship. This means that you will give all users, such as students or business customers, great pleasure and will be remembered for a long time.

Choose between one-sided or double-sided printing. Many sizes are available. We are also happy to manufacture in your desired size.
We also offer special, individual shapes to give your advertising an additional profile.

* Price example per piece for the following configuration:
5000 pieces, 110x30x1mm hard PVC, 110x30x1mm 1C screen printing without VAT, free delivery.

info:

    up to 4 scales with ruler lengths from 11 - 99,3cm
    Widths available in 30 mm, 40 mm or 50 mm. Also available individually
    2 scales are possible per print side according to your specifications
    if required, your own personal scale 1:X
    printable on one or both sides as reduction ruler
    printing technique: few colours in screen printing - or also possible as 4C-UV-printing
    on request professionally supported by our graphic design team