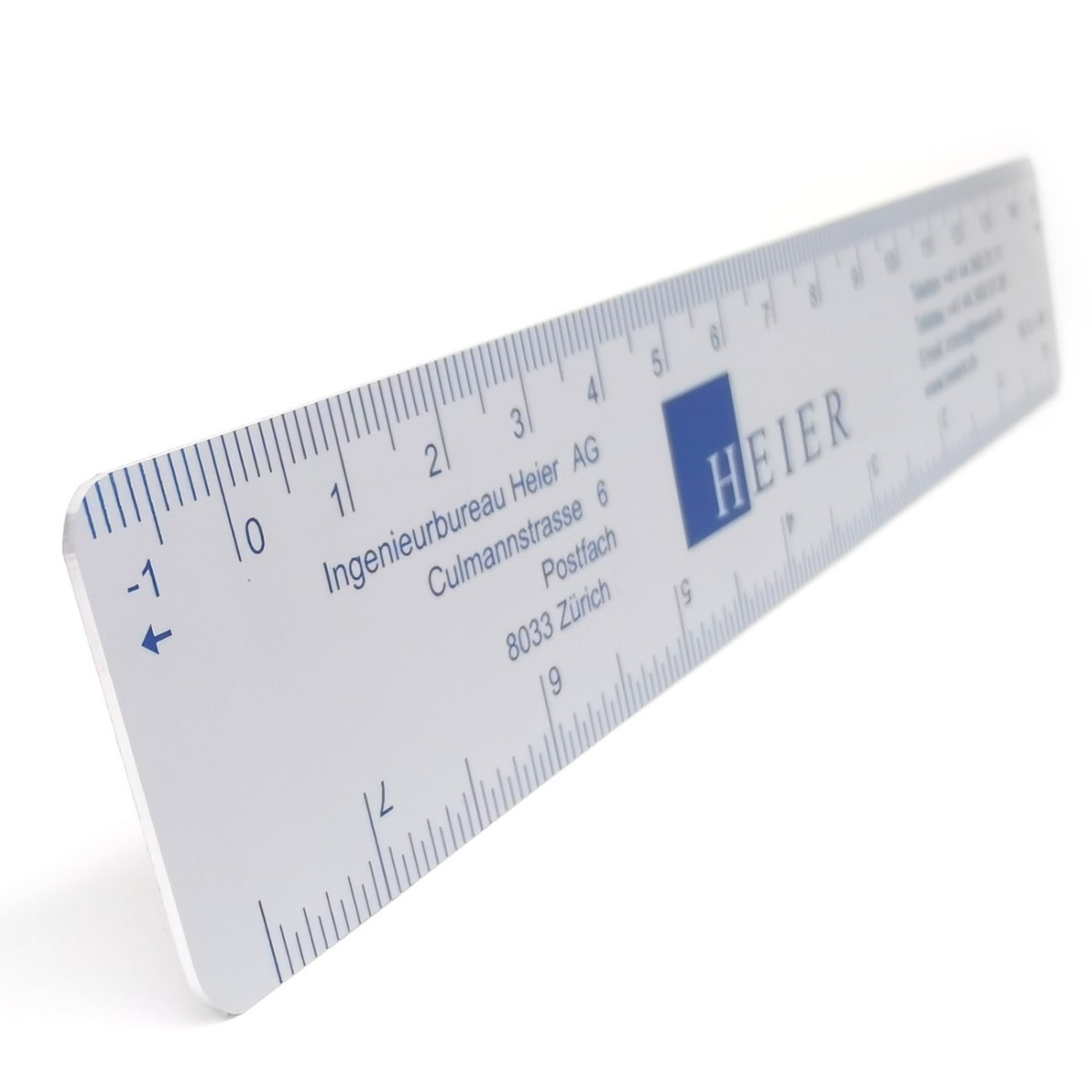  
Reduction rulers aluminium
A great promotional gift for architects and planning offices.

Flat 1mm aluminium advertising rulers with 4 precise printed scales in special anodised print.
Can be printed around the edge for all conceivable applications.

Give the gift of looks and feel!

Scratch-resistant silver anodised aluminium metal. Printable on both sides as reduction ruler in many colours.
Excellent as a high-quality promotional gift for architects and engineers.

Your individual scales
check price & availability
MADE in GERMANY

* Price example per piece with the following configuration:
1000 pieces 160x30x1mm, 1/0-colour printed, without VAT, free delivery.
Aluminium reduction rulers for special customers
Aluminium rulers with your weave in a hard-wearing anodised printing process. High-quality, classy promotional gifts for special customers.
Available dimensions, weights per unit & stand sketches - data sheets for download:

Special formats possible at any time - Also special colours such as gold, silver or chrome.
Excellent as a high quality promotional gift for architects and engineers.

Printing process:

Anodised printing for value-retaining scatter advertising made of aluminium with an advertising message that lasts for years.
This noble print is particularly attractive, abrasion and scratch resistant. It stands up to many years of use - even against oils and thinners.

This printing process is similar to screen printing - only with appropriate preparation and extremely high-quality inks. We use it exclusively for anodised aluminium. The ink is enclosed in the anodised layer and thus achieves excellent resistance. Before printing, the surface is chemically opened in the areas to be printed. After the printing process, the material is "finished" anodised (compacted or boiled down). This means that a thin anodised layer is created by this subsequent working process, which includes the print. This ensures durable prints, even when exposed to scratching, solvents or disinfectants.